Additional Sessions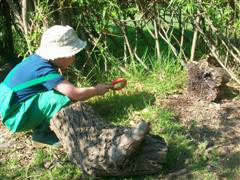 In addition to the 15 hours a week free Nursery Education that you can access in our school, we also offer you the opportunity to buy additional sessions.

If you would like to buy a lunch time session for your child, the cost will be £3.50 and you will need to provide a packed lunch from home.

If you need your child to spend additional time in school, beyond the 15 hours of free education, for £10.50 you can buy an extra 3 hour session daily (either an extra morning or afternoon).

We are flexible with our arrangements and you are welcome to book in advance or contact us on the day you need the additional session. You will need to speak to the school clerk in the front reception office to book your session and pay on the day.