Curriculum

The Early Years Foundation Stage Curriculum at Alfreton Nursery School

Personal, Social and Emotional Development

'Personal, social and emotional development involves helping children to develop a positive sense of themselves and others; to for positive relationships and develop respect for others; to develop social skills and learn how to manage their feelings; to understand appropriate behaviour in groups; and to have confidence in their own abilities.' (EYFS)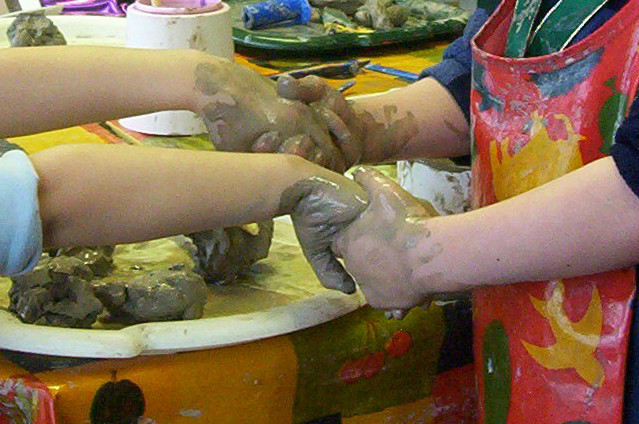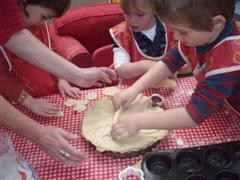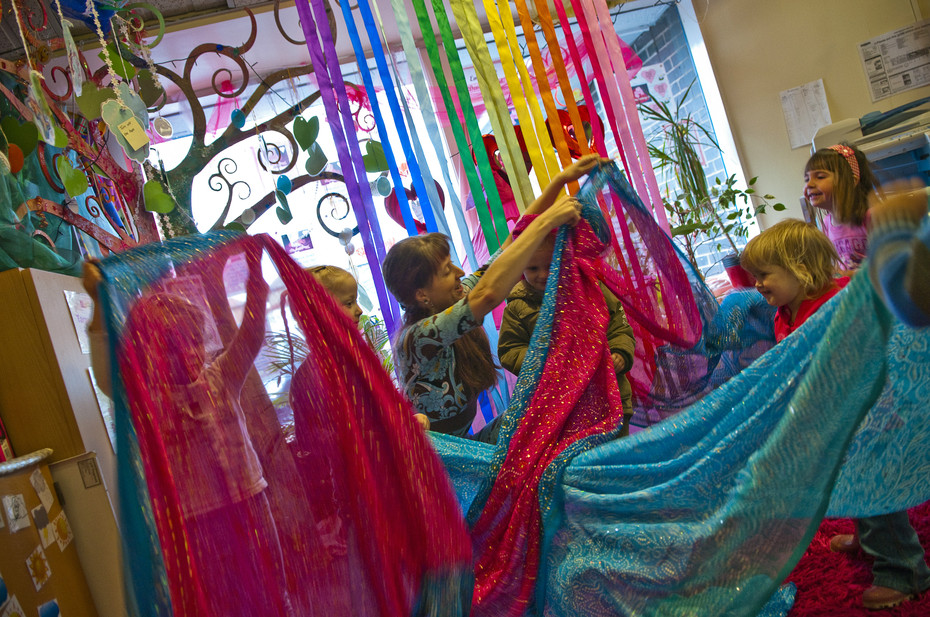 Taking care of each other Baking together Using our imaginations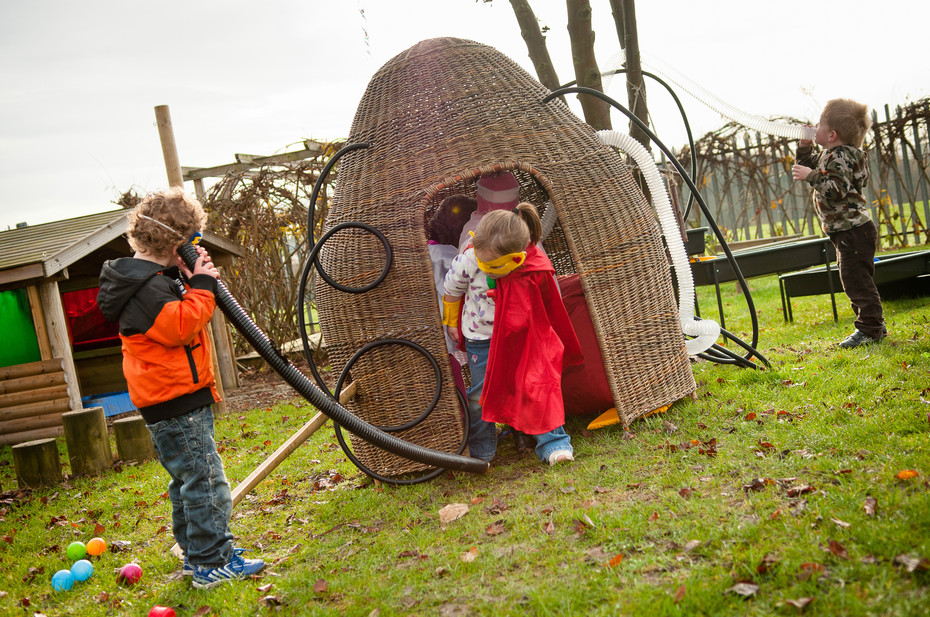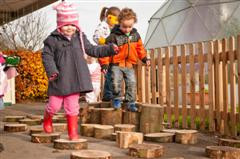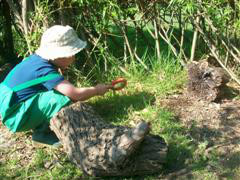 Sharing and taking turns Working together Respecting the natural world
Physical Development
'Physical development involves providing opportunities for young children to be active and interactive; and to develop their co-ordination, control, and movement. Children must also be helped to understand the importance of physical activity, and to make healthy choices in relation to their food.' (EYFS)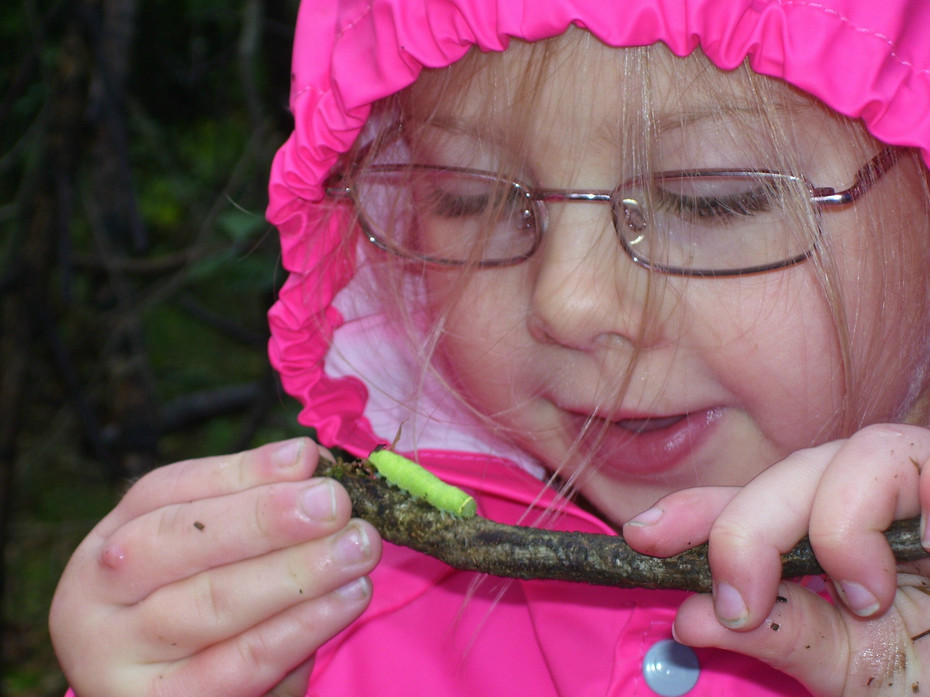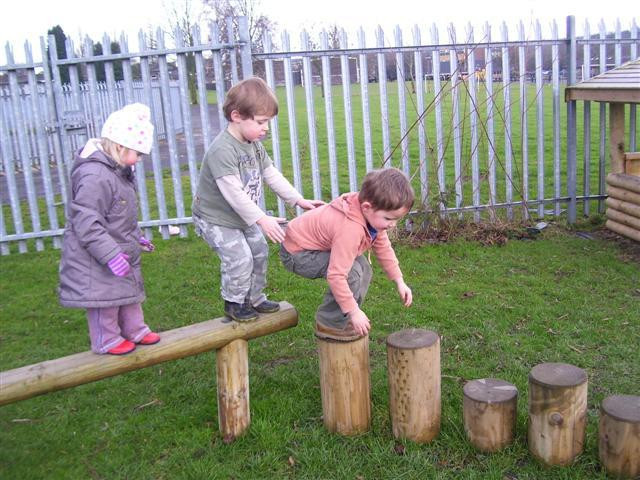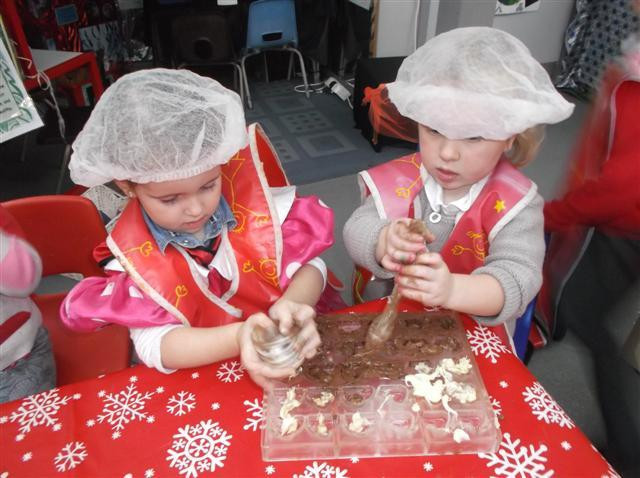 Being gentle Balance Using equipment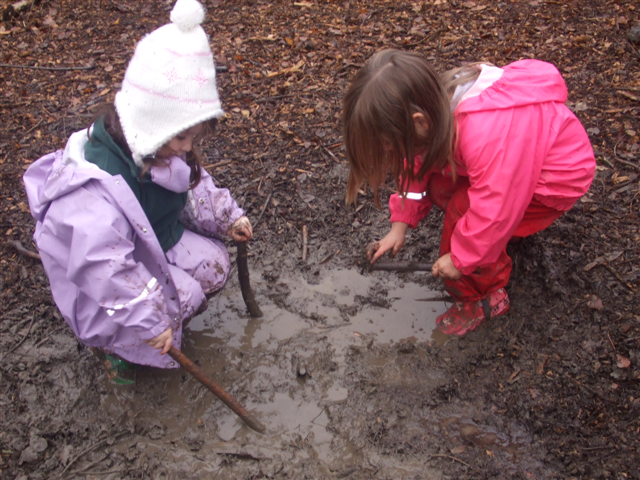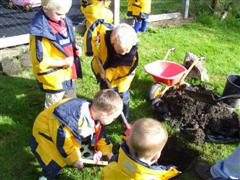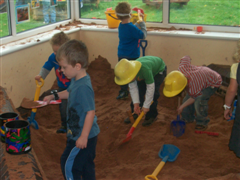 Exploring and investigating Working as a team Digging in the sand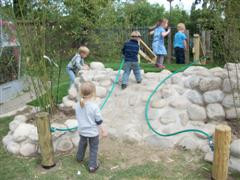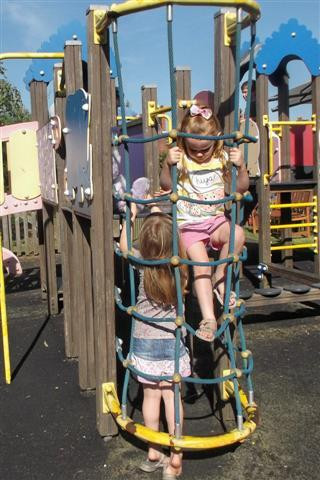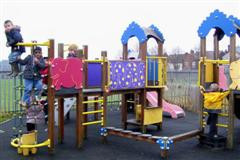 Using the climbing wall Using our bodies to move Climbing and being imaginative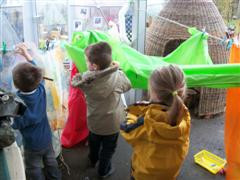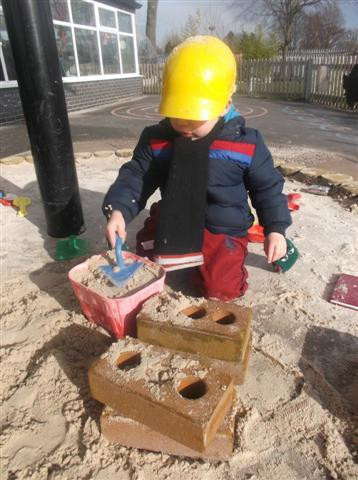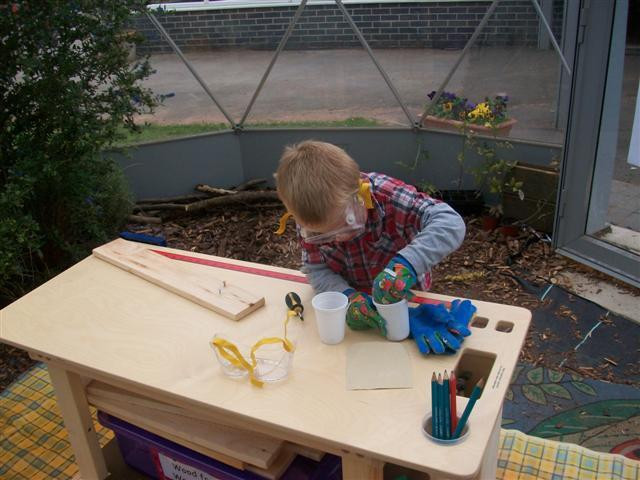 Den Building Role play Using woodwork tools
Literacy, Communication and Language Development
Communication and Language and Literacy development involves giving children opportunities to experience a rich language environment that encourages them to express themselves as confident speakers and listeners. It also inspires them to develop the skills they need as readers and writers, through an enriched print environment that nurtures a love of books and storytelling and making marks. (EYFS)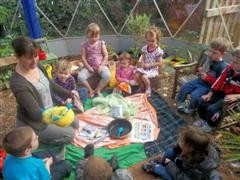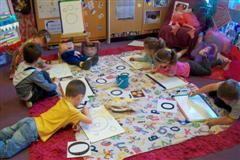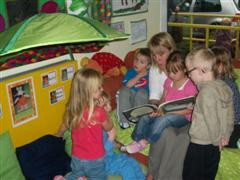 Talking time in the Solar Dome Exploring letters & sounds Sharing stories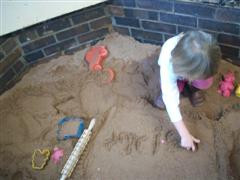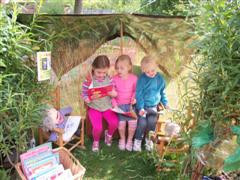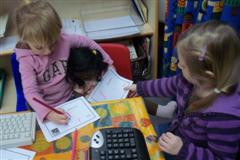 Making marks Sharing stories outside Writing and communicating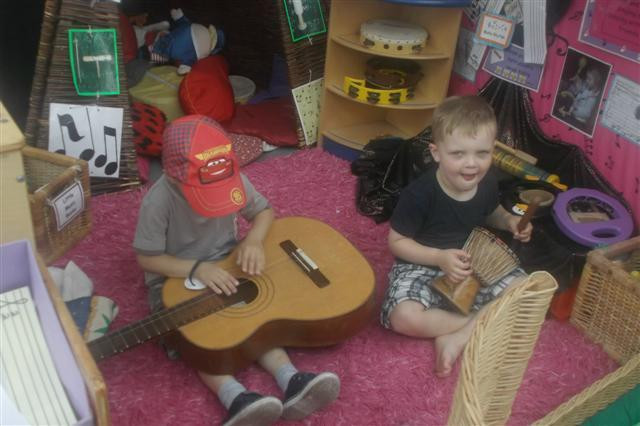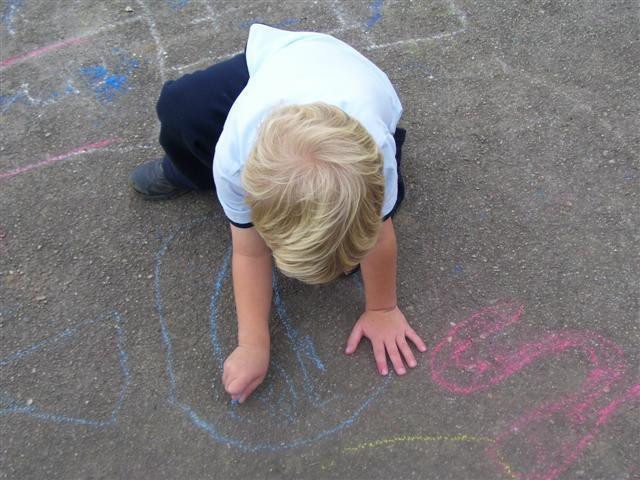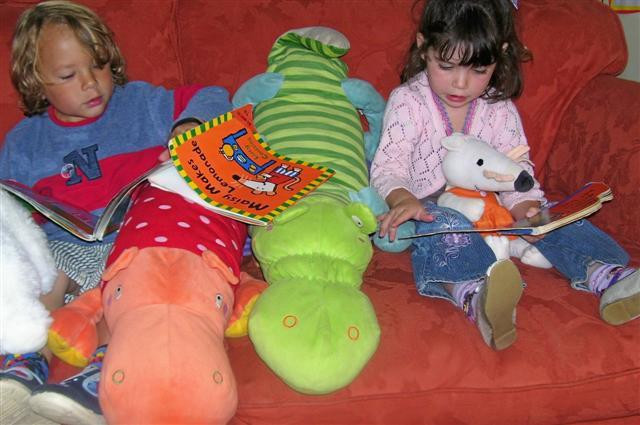 Exploring sound Mark Making Looking at books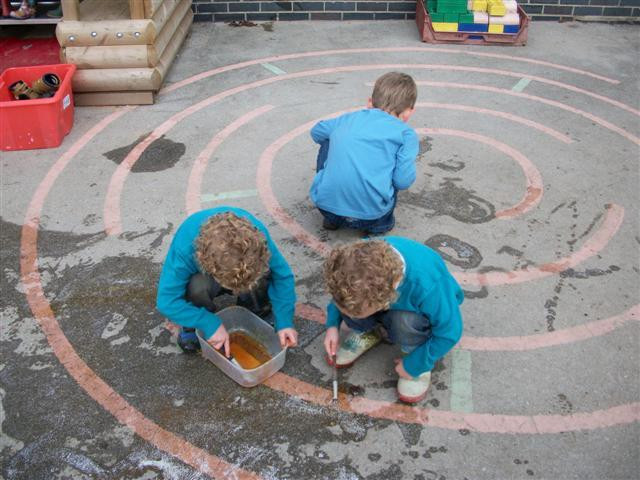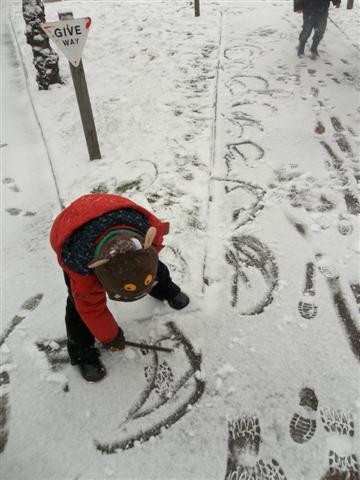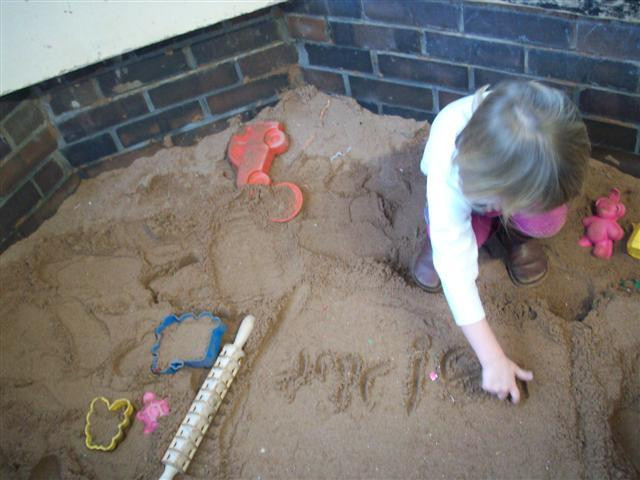 Working together to write Recording and sharing Writing and communicating
Maths Development
'Mathematics involves providing children with opportunities to develop and improve their skills in counting, understanding and using numbers, calculating simple addition and subtraction problems; and to describe shapes, spaces and measures.' (EYFS)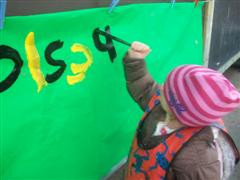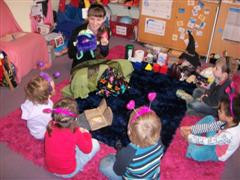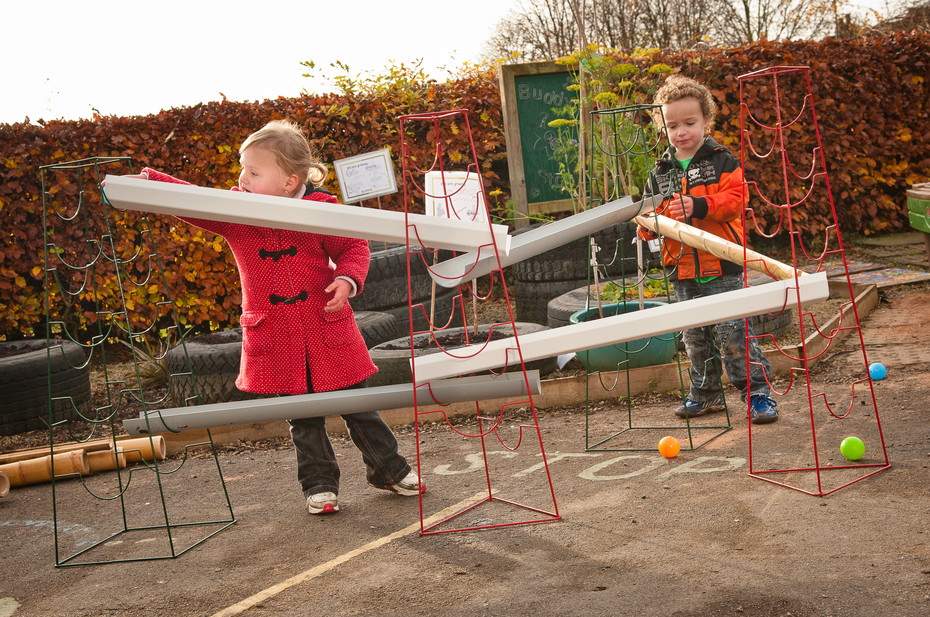 Recording number Shape and space Problem solving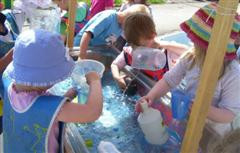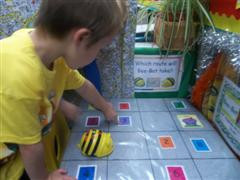 Measurement Calculation & Counting Number recognition
Understanding the World Development
'Understanding the world involves guiding children to make sense of their physical world and their community through opportunities to explore, observe and find out about people, places, technology and the environment.' (EYFS)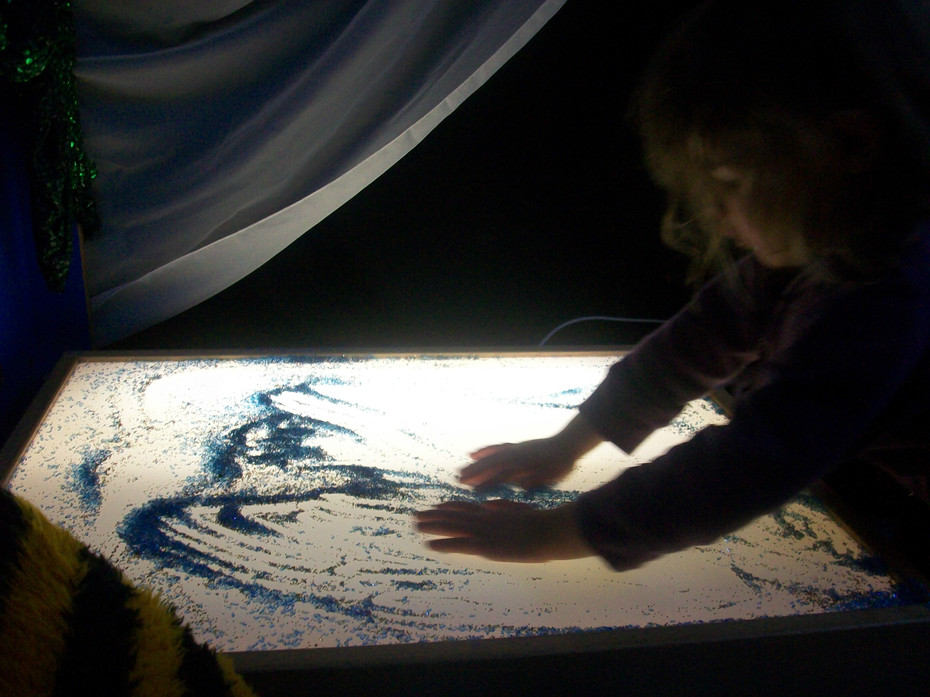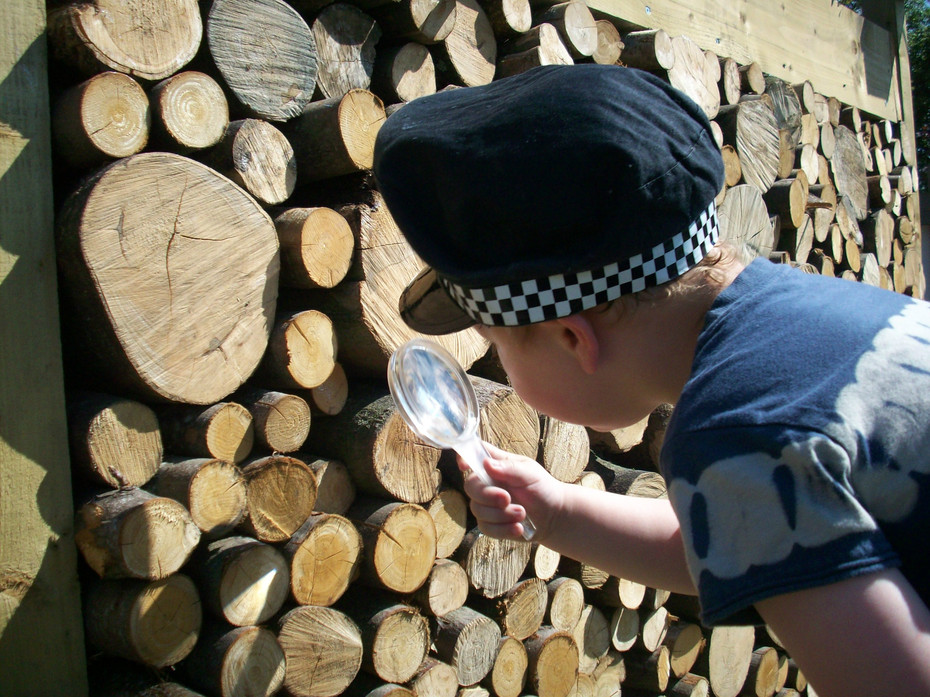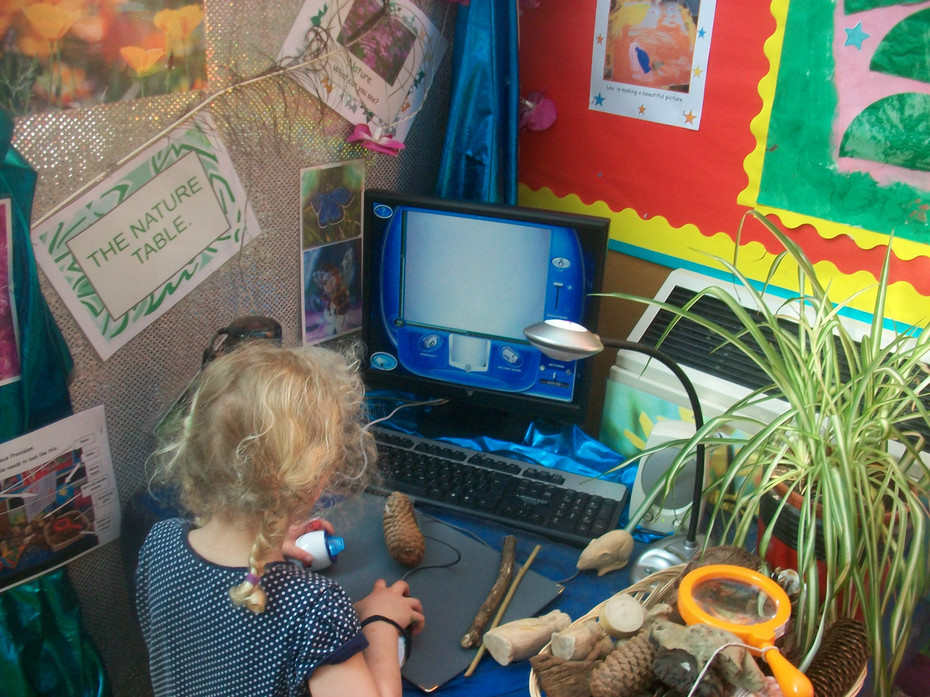 Science - light The natural world History - exploring nature's life cycles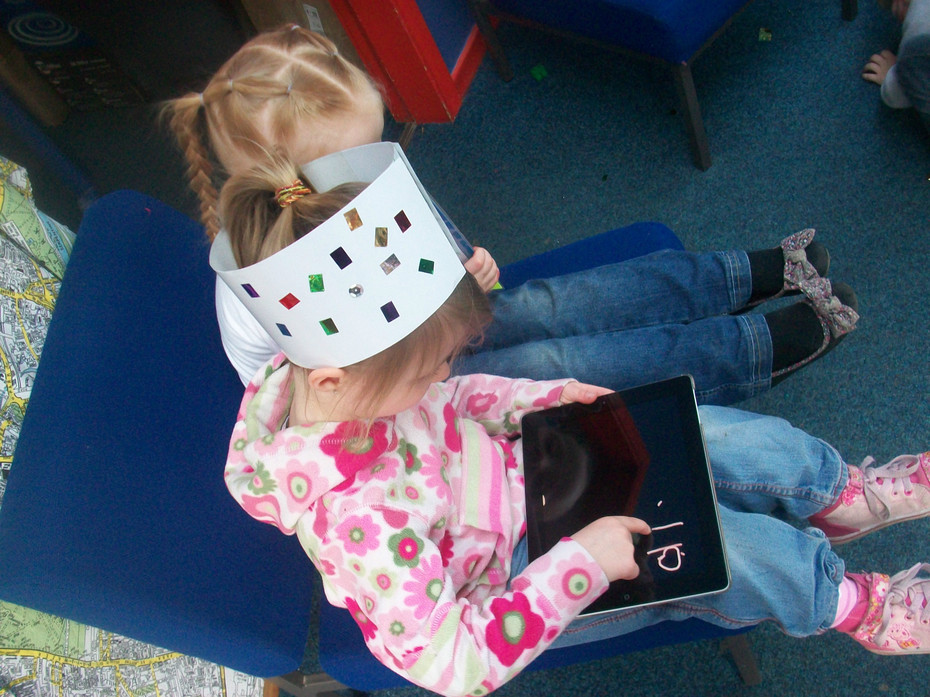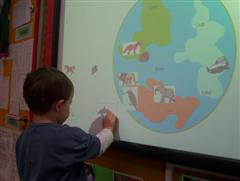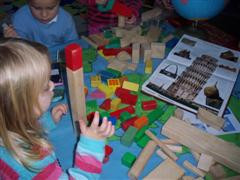 ICT & Computing - iPad Geography- global habitats Technology - International structures
Expressive Arts and Design Development
'Expressive Arts and Design involves enabling children to explore and play with a range of media and materials, as well as providing opportunities and encouragement for sharing thoughts, ideas and feelings through a variety of activites in art, music, movement, dance, role-play, and design and technology. (EYFS)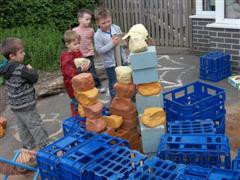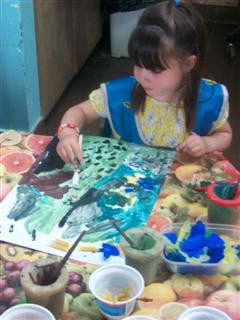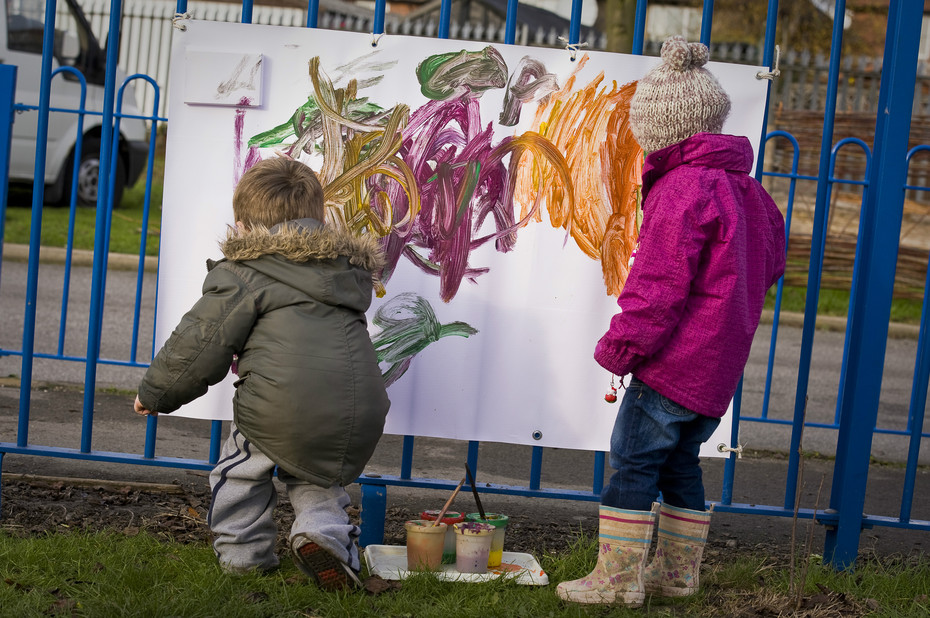 Large scale construction Artistic expression Painting outside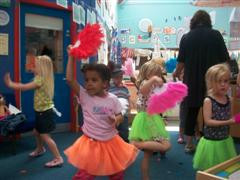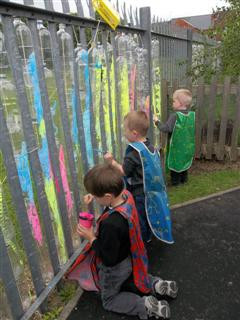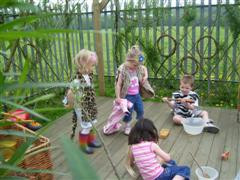 Dancing Creativity outdoors Drama outside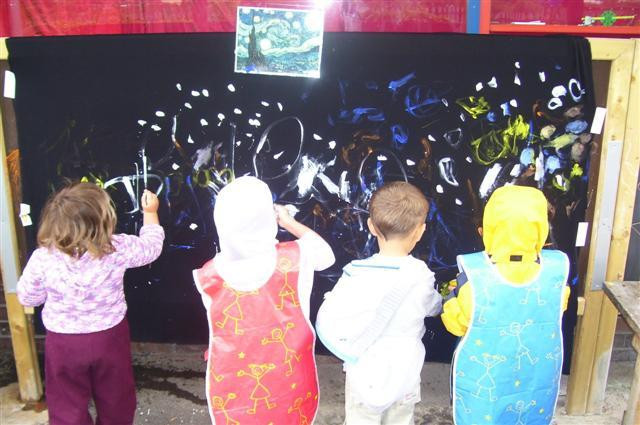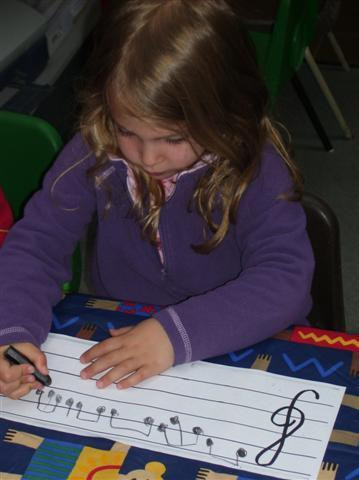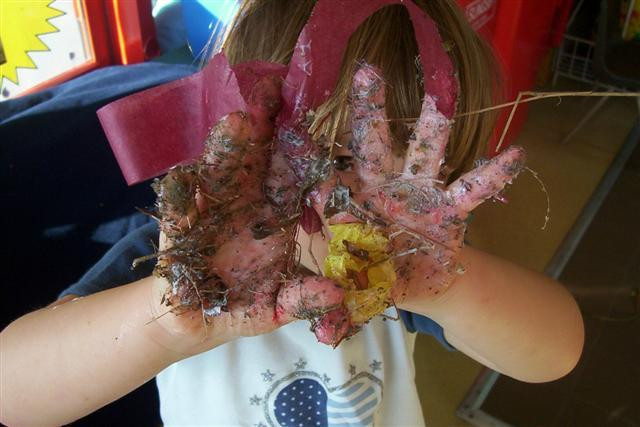 Creative collaboration Composing Creative exploration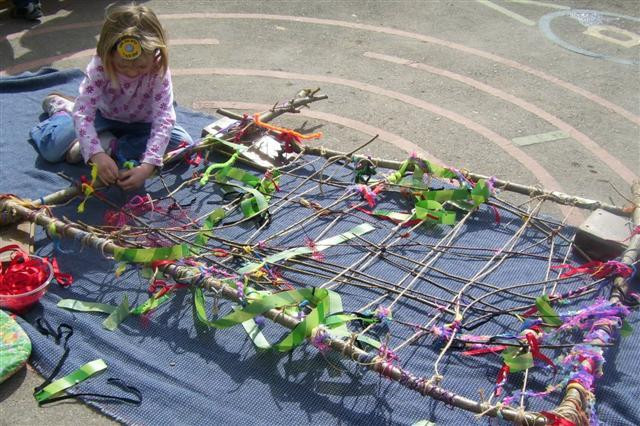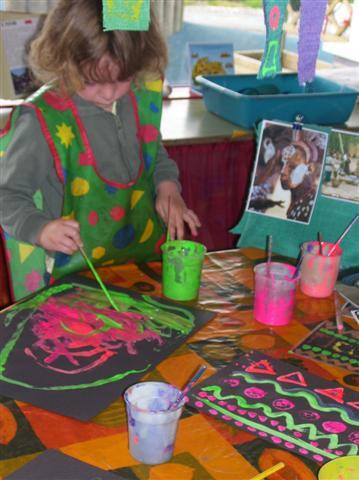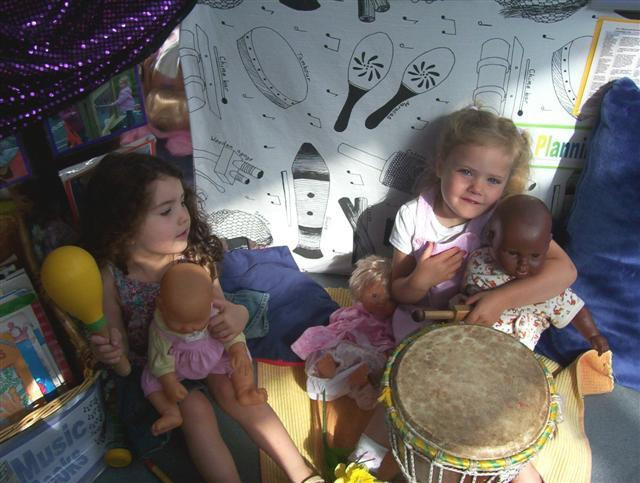 Creativity on a large scale Individual expression Music making
Forest Schools Development
'A Forest School is an innovative educational approach to outdoor play and learning' (Forest School website) It motivates and challenges children to explore and engage with the natural world within a woodland environment and encourages them to embrace and enjoy their climate.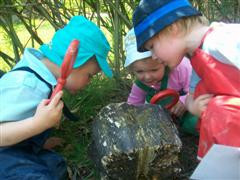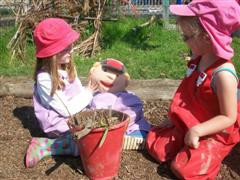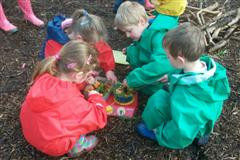 Minibeast hunting Mud pie making Being creative with natural materials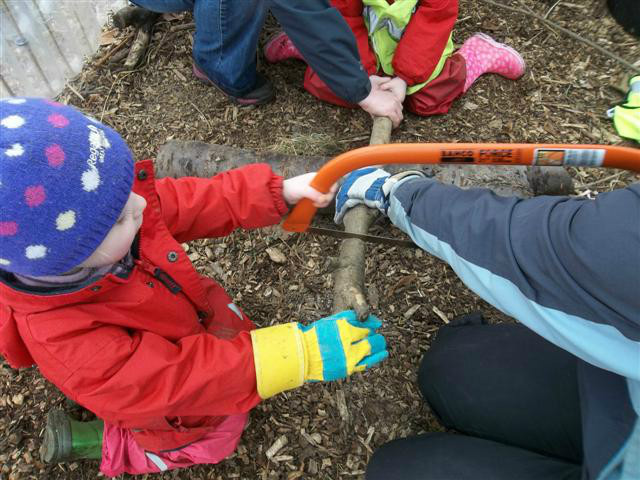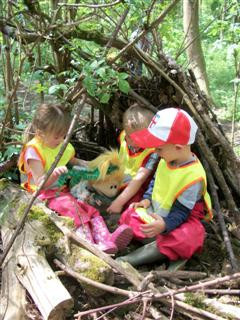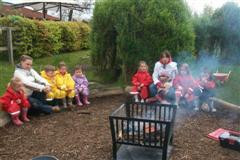 Using Tools Building natural dens Cooking on the fire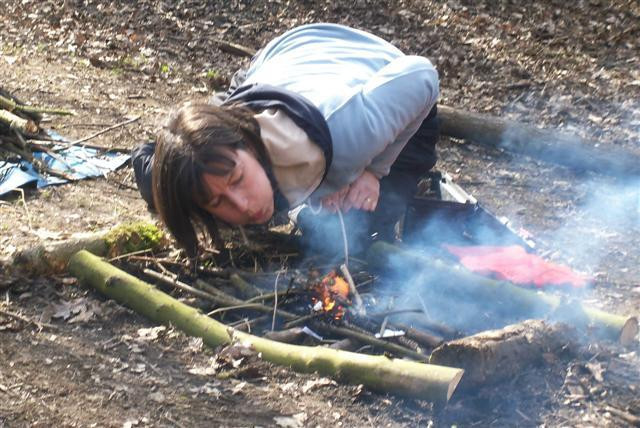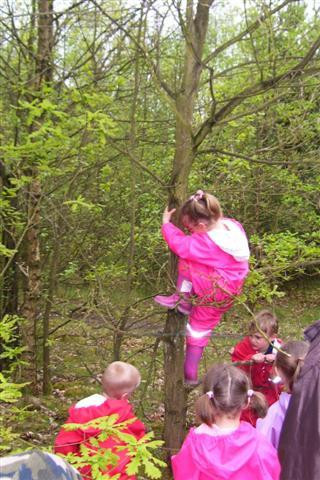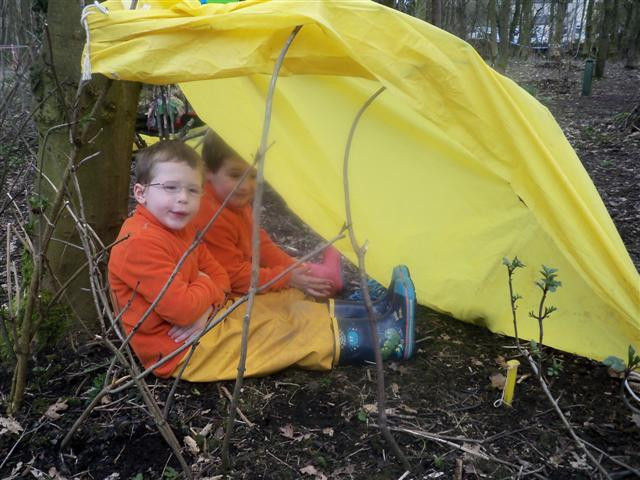 Camp fire Climbing trees Den Building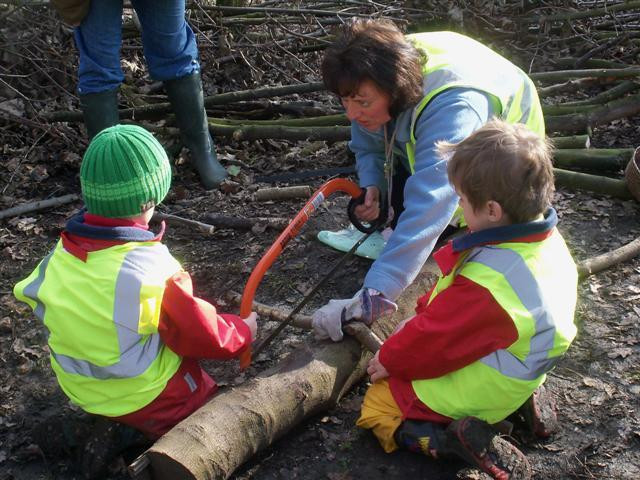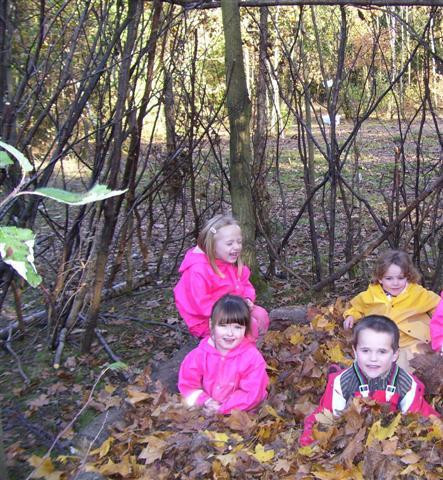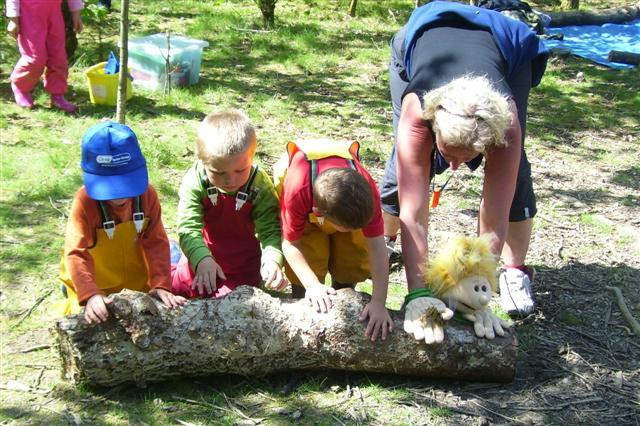 Using tools Exploring the natural world Working together
Global Citizenship
The ethos of our school is based on a belief in the basic rights and responsibilities we all share, to respect, love and show compassion for ourselves, each other and the natural world. Our long-term aim is thus to have a dynamic impact on the local community in which our children live and grow. We hope that this will consequently reach into and inspire other communities, thus spread the knowledge, skills and attitudes needed to achieve a sustainable world.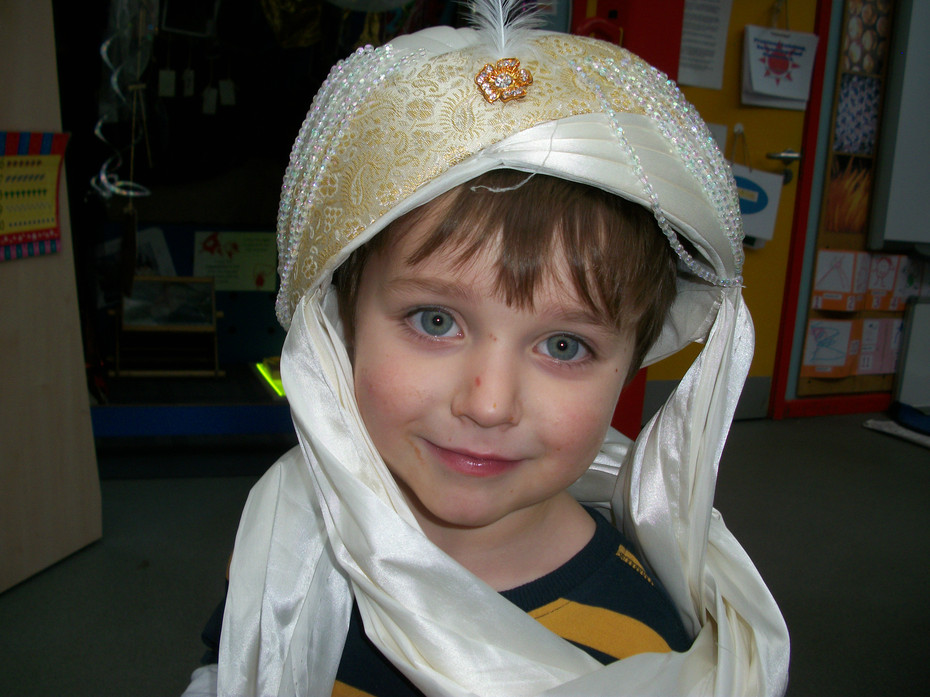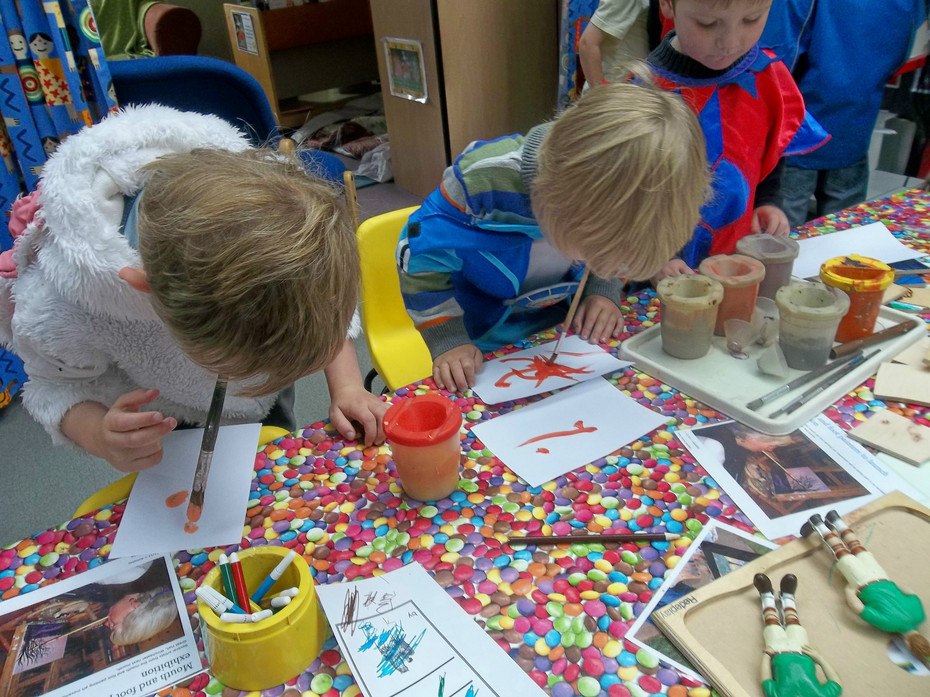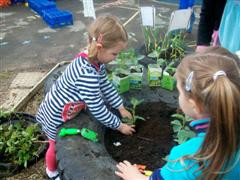 Multi Cultural Exploration Disability Awareness Planting & Harvesting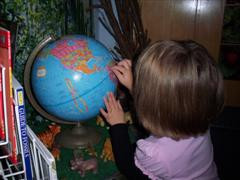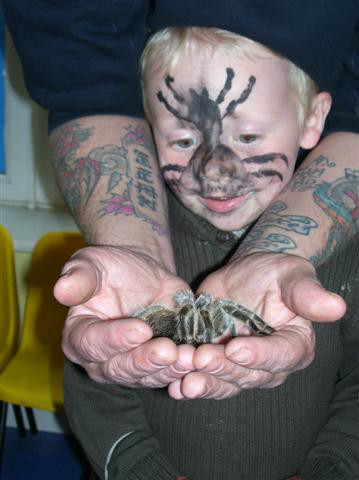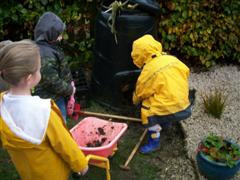 Communities around the world Animal Welfare Composting & Recycling
Partner Schools
As part of our work on the global dimension, we have partner schools both nationally and internationally. Our links are fluid and our partner schools change quite regularly. We have one school with which we link in Kenya, however, which is a long term partner. Our work with them is inspirational and has a profound impact on how children in our school learn about different countries and communities.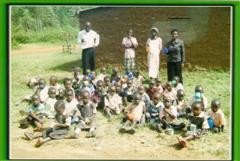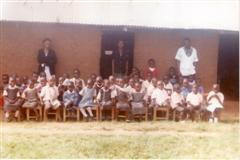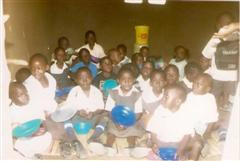 Our local partner school links are at present with Mickley Infant School in Mickley, Whitecotes Primary School in Chesterfield and Middleton Primary School in Nottingham. We are grateful to our partner schools for all the work that we share together.
For more information about the Early Years Foundation Stage Curriculum and the statutory requirements in school, please click onto the link below.
www.foundationyears.org.uk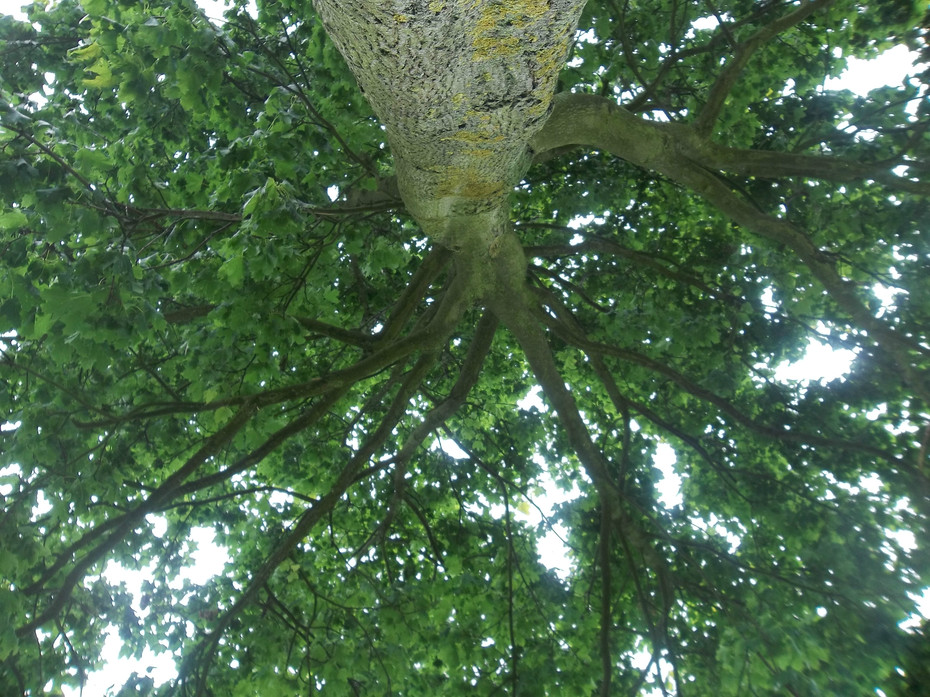 Click onto the image above to find out more about our fantastic global citizenship and environmental work
On-line Safety
The safety of children in school is our highest priority and this includes issues around safe internet use. Children are never left alone to use the internet without an adult and a sophisticated filter system exists to eliminate any possibility of inappropriate content being viewed by anyone in school. Children are also taught that the little red cross in the top right hand corner must always be pressed if anything happens on screen to make them feel unhappy. Our on-line safety message is designed to equip children in later life to have skills to be independent, be resilient when faced with potentially risky and dangerous situations, and to help them with strategies to solve disputes and support others.
Staff are always extremely vigilant when using the internet and if children's images, records etc are stored, they are always stored in secure areas, controlled by usernames and passwords. For more information, please speak to a member of staff.